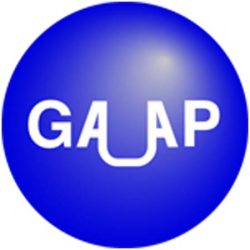 GAAP International Spectacle Merchants
Paris l London l Rio l Montreal
On the edge of mainstream entertainment
GAAP agency offers diversified management of artistic properties and international theatrical booking services since 1998, presenting over 400 original performances each year across the planet.
GAAP Bookings, a pioneering international theatrical merchant specialised in non verbal and highly spectacular attractions from intimate to epic scale – bridging the gaap between geographical and cultural boundaries by providing high quality profitable live entertainment to the leading Promoters and Art Centres of the world.
Past collaborations: Crazy Horse Paris, Cirque Le Roux, Red Army Choir Orchestra & Ballet, Balé de Rua, Fredrik Rydman's Swan Lake, Blanca Li's Robots, Kid Koala's The Storyville Mosquito.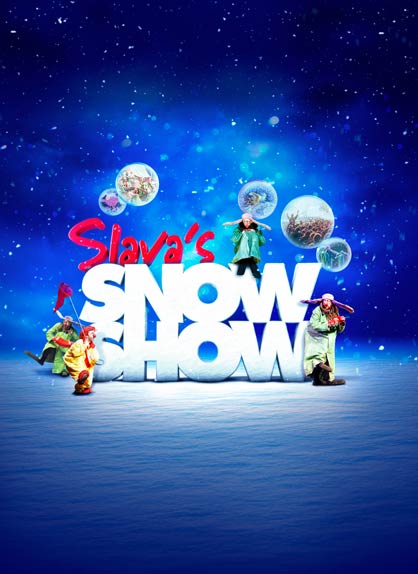 SLAVA'S SNOWSHOW – A small show of Epic Proportions
Slava's Snowshow – Slava Polunin, Russian Master Clown legend, creator of the world's most inspired and inspiring family spectacle. A universal and timeless classic of clowning theatre recipient to more than 20 international awards amongst which an Olivier award for Best Entertainment, a Drama Desk award and a Tony nomination.
More than 30 years on the road and celebrated over 10 million times by ecstatic audiences, well above 12,000 times in 40 countries and more than 225 cities reaping multiple return seasons often more than 10 times per city. An average of 400 + shows and up to 60 weeks of touring per year – somehow more than one show per day, every day, every where.
Up to 15 people on tour – Audience capacity of up to 1500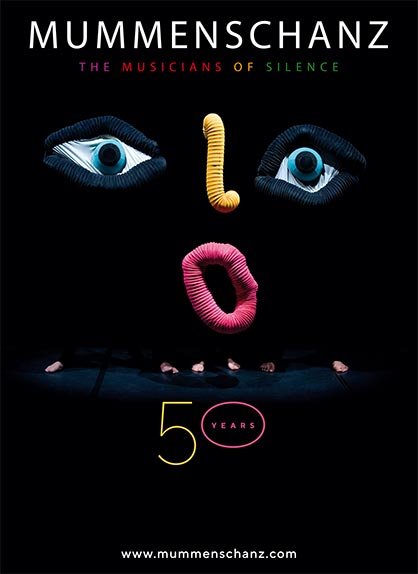 MUMMENSCHANZ The Musicians of Silence
MUMMENSCHANZ celebrates 50 Years by staging its multi-award winning highlights: a playful, interactive experience and a poetic show for all generations.
MUMMENSCHANZ has always been pioneering in the art of mask-based performance theater. The company's three founders, Floriana Frassetto, Andres Bossard and Bernie Schürch, delighted the world without saying a single word, but using a purely visual language of unsupported masks against a black background. Floriana Frassetto has remained the main artistic driving force elentlessly adding new ideas and characters that push the frontiers of the signature MUMMENSCHANZ spirit.
« Mellow and breathlessly inventive », The New York Times / USA
« The Mummenschanz divert, transform, reinvent with a tact, a subtlety, a confounding sensitivity. To enjoy with the family », Le Parisien / France
« A loud round of applause emerged as the culmination. At the exit, in the middle of the stairs, people can't stop talking about the experience », El Comercio / Peru

7 people on tour – Small freight – 1 day get in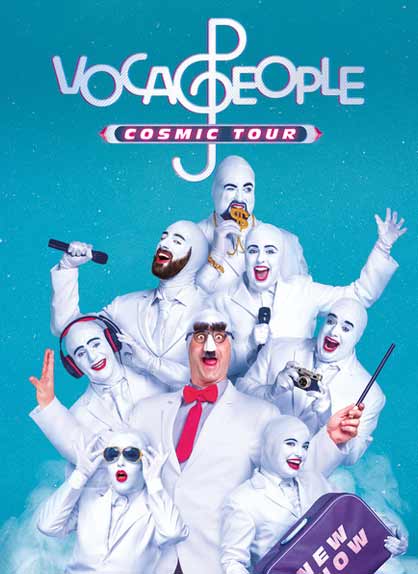 VOCA PEOPLE Cosmic Tour
After more than 3 million tickets sold, the international sensation and award-winning galactic entertainers are back with VOCA PEOPLE Cosmic Tour, a NEW show starring your favorite musical aliens bursting with comedy and melody! Join them on planet VOCA and experience space travel, the musical way, in an engaging performance that will make you laugh, clap, and sing your throat out.
Over 100 All times favorite hits, from Elton John to Beyonce, Stevie wonder, Bruno Mars and many more, as always performed live with no musical instruments, only vocals and the art of beatbox, creating a full live orchestra in the unique and famous VOCA PEOPLE style.
« The Intergalactic musical hit » The New York Times
« Aliens with golden voices » Le Parisien
11 to 14 people on tour. No set. 
Audience capacity: up to 2000 seats without video screens. Additional seating tbd.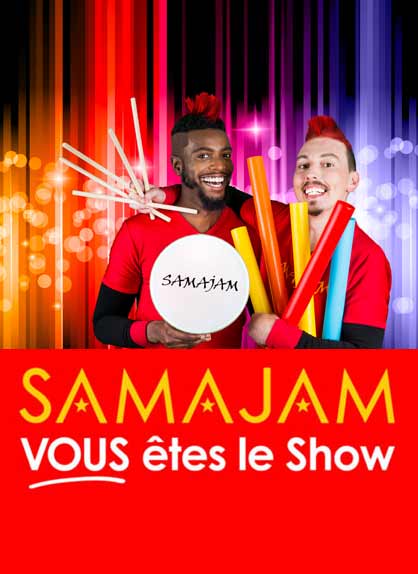 SAMAJAM
SAMAJAM > YOU are the Show is a fully participatory, fun and highly engaging musical experience where the audience actively performs 90% of the show.
It combines interactive participation, musical learning, rhythmic challenges, video games, comedic sketches, and exploration of diverse songs and rhythms from around the world.
Everyone receives a Musical Bag with three (3) Percussion instruments to play at key moments, to maximize the progression of the musical experience and the collective rhythmic creations. Presented more than 1,500 times, with 1 million tickets sold..
EVERYONE can participate, regardless of their age, musical experience, or skill level.
4 people on each tour, including 2 artists on stage (3 possible for larger projects).
Up to 12 shows per week.
Designed to serve 5 formats and 9 different venue categories during the same tour.
Very light assets on stage and no rigging needed.
From small Theatres to Arenas | Outside Festivals | Amusement parks | Sports & Corporate Events.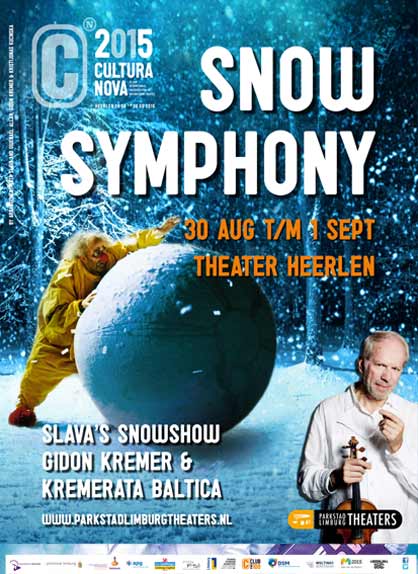 SNOW SYMPHONY
Snow Symphony – Two great living virtuosos of the 20th century — the violinist Gidon Kremer and the master clown Slava Polunin – have joined forces to create an original musical spectacle, in which Kremer and Polunin, together with their respective artists (25 musicians and a foolish bunch of clowns ) unite the spirit of their distinctive art forms by having the orchestra conducted by Gidon Kremer inhabit and simultaneously interact in the abstract world of Slava's Snowshow.
Up to 42 people on tour
Audience capacity: Up to 2,200
ALL YOU NEED TO BRIDGE THE GAAP IS TO MAKE CONTACT WITH US